Public Adjusters for Winter Storm Damage
What if heavy snow overwhelmed your building's rooftop and caused it to collapse? Or freezing temperatures caused a pipe bursting, leading to water damage and mold? If your commercial property suffers winter storm damage, it does not have to bring down your business.
Understanding and properly documenting the various snow damage, collapse, or burst pipe damages is vital in maximizing your winter storm recovery settlement.
Your commercial property can experience a range of winter storm damages. Heavy snow can cause a roof collapse. Pipes can freeze and burst, causing water damage and possibly mold. Even space heaters incorrectly connected and positioned in the office can spark fire damage. If the unexpected happens, your insurance company's team will have their own interpretation about the extent of the property damage and what is covered in your commercial insurance policy. Who is looking out for your best interests?
Our professional public adjusters are there to lift the burden from beginning to end in your winter storm damage insurance claim process. We are insurance professionals working only for you, the policyholder. Whether it be a burst pipe insurance claim, snow damage claim or other damage from a Colorado winter storm, we level the playing field with our unmatched expertise and resources in evaluating, documenting, and negotiating your claim for the maximum amount. If you are a business owner in Broomfield, CO, Colorado Springs, CO, Denver, CO or elsewhere who has suffered winter storm damage, contact us today to help get you back to business sooner.
The Adjusters International Matrix Business Consulting Offices
What To Focus On After Winter Storm Damage
Make sure you fully understand the meaning of each of the following before you move forward. Feel free to reach out to us for a no-cost discussion about your claim.
What is my agent's or broker's role?

How do I keep my employees?

How do I keep my customers?

Why is a claim strategy so important?

Am I impacted by coinsurance?

What do I need to know about the insurance company's adjuster and experts?

Am I entitled to an advance from the insurance company? What is reasonable?

What does it mean when the insurance company recommends a preferred vendor? Who will this vendor actually be working for?

Contractors may tell you they can do what public adjusters can do. Can they really? What is their background and education in insurance? Are they licensed and bonded? In many states, like California, it's against the law to practice without a license!

The policy says it is your responsibility to submit a reconstruction estimate. Why would the insurer want to do it for you?

What is the difference between functional replacement and true replacement cost coverage and why should you care?

How is actual cash value determined?

Can you do the repairs yourself? Are you entitled to the overhead and/or profit that a contractor would typically charge?

What are the benefits and the pitfalls of not replacing your building?

Do you have to replace on the same site? Can you buy or build elsewhere?

Can you collect building code enhancement coverage if you build elsewhere?

How quickly can you start rebuilding following a loss?

How much of my time will this take?
Property Damage Losses Commercial Claims Recovery Process
Property Damage
Time Element
Life & Safety Issues
Mitigation of Damages
Establish A Preliminary Recovery Plan
Evaluation of Coverages
Valuation Of Damages, Claim Preparation, and Documentation
Negotiations & Settlement
Restoration Of Property & Operations
How Our Public Adjusters Help You
Evaluate

Fully reviewing your insurance coverage.

Strategy

Developing a claim management strategy.

Compliance

Determining policy compliance issues.

Valuations

Completing detailed valuations of building, equipment and inventory losses.

Interruption

Formulating business interruption models.

Itemization

Presenting and supporting an itemized claim package to your insurer.

Negotiation

Negotiating on your behalf with your insurance company.

Communication

Keeping you informed every step of the way.

Settlement

Ultimately settling the claim for the maximum amount and with less hassle for you.
Industries Our Public Adjusters Have Helped
Client References & Testimonials

Client References

A-1 Custom Trophies, Inc. - Westminster, CO

A1 Vacuum Cleaner - Albuquerque, NM

AAMCO Transmission - Pueblo, CO

Abbey at Cherry Creek HOA - Denver, CO

Acacia Equities - Thornton, CO

Academy Of Beauty Culture, Inc. - Kennett, MO

Acadian Seafood Restaurant - Baton Rouge, LA

Advanced Energy - Ft. Collins, CO

AIMCO Properties - Boulder, CO

Albuquerque Allsuite - Albuquerque, NM

Allstone Ski Tools - Golden, CO

Alpha Dental Care - Aurora, CO

Alvarado Apartments - Albuquerque, NM

American Design Inc. - Denver, CO

American Federal Bank - East Grand Forks, MN

American Foodsource Corp. - La Junta, CO

American Yacht Harbor - Red Hook, St. Thomas, US Virgin Islands

Americold Corporation - Kansas City, KS

Ammons Park Home Owners - Lakewood, CO

Andrews Metal Technologies - St. Louis, MO

Testimonials

The insurance company's estimate of damage was woefully inadequate. We retained the Matrix company because we wanted someone on our side. We did not need to worry about communicating with the insurance company or become frustrated by its tactics. I can say without hesitation that our claim would not have been settled for the actual cost of damage caused by the hail storm without the hard work of Matrix representing our side on this claim.

Chris Hanway

President - Le Chateau Homeowners Association

Case Studies

For decades, L'Auberge Chez François has been one of the leading restaurants in the metro Washington, D.C., area. Known for its exceptional French cuisine and impressive service, the restaurant is a longtime favorite of Washingtonians celebrating anniversaries, birthdays or other special occasions.

A magnitude 6.8 earthquake, called Nisqually in seismic circles, rocked Seattle, Washington, in 2001 and severely damaged the Starbucks corporate headquarters building.

Super Typhoon Paka, as the storm came to be called, was a 12-hour session of destruction for the island of Guam. Stirring up winds in excess of 200 miles per hour, the tropical cyclone tossed buildings, planes and ships across the island like discarded toys. Among these was the headquarters of Continental Micronesia, a subsidiary of Continental Airlines. The main offices, the marketing buildings and the planes were damaged by the powerful typhoon.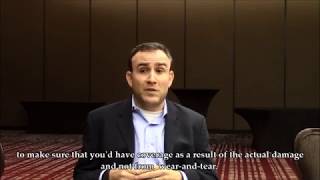 Scott Greenwald, Regional VP at GGG-AI discusses the challenges of winter weather claims for home and business owners
Webster's lead definition of "collapse" seems so clear and straightforward as to preclude the possibility of such an event being debatable. Yet in the field of property insurance, few concepts have been as open to interpretation...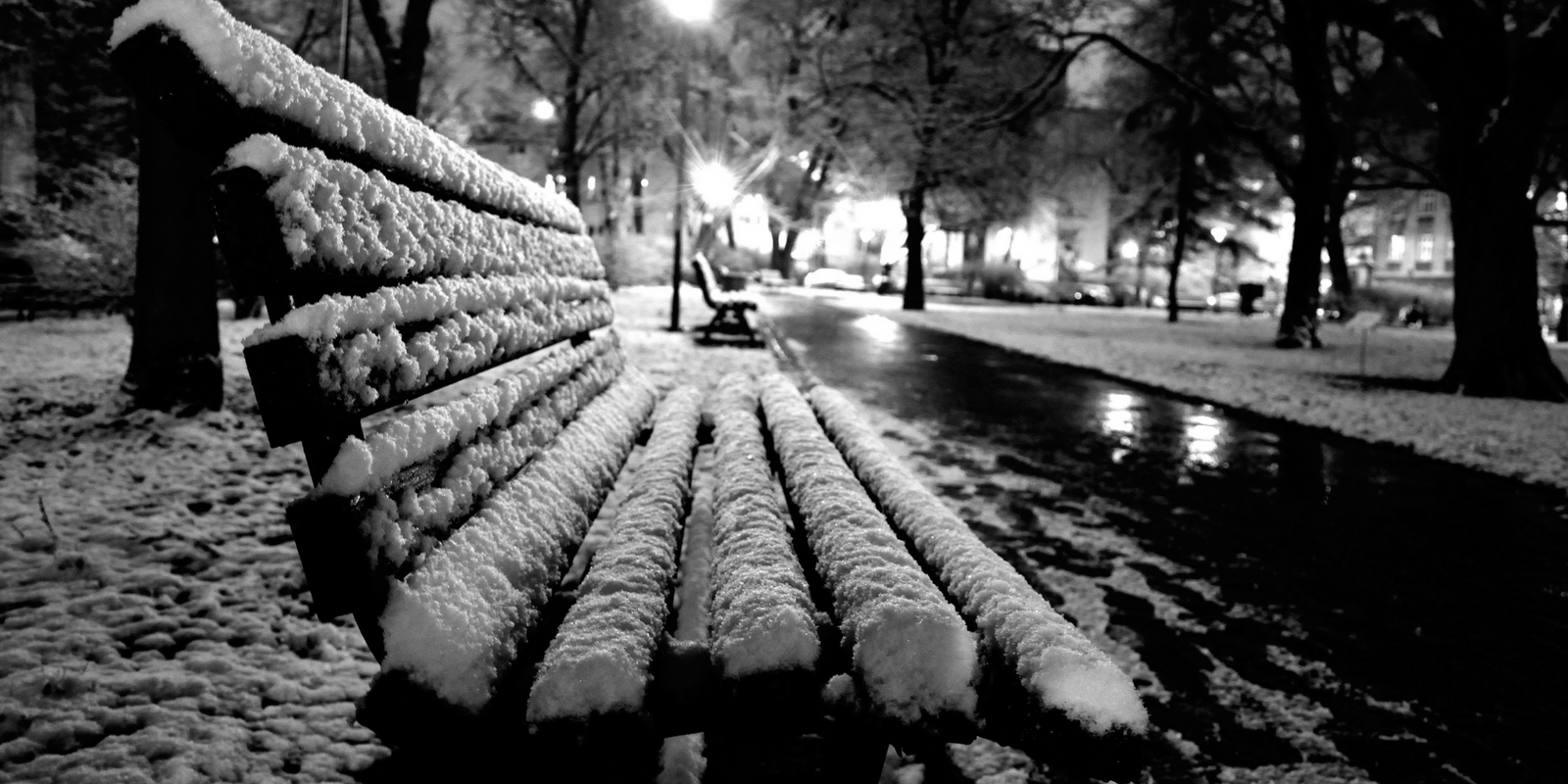 Newsroom Article
11.07.2017
Winter weather can bring freezing temperatures and heavy snowfall causing property damage. We bring you five ways to prepare your property for winter this season