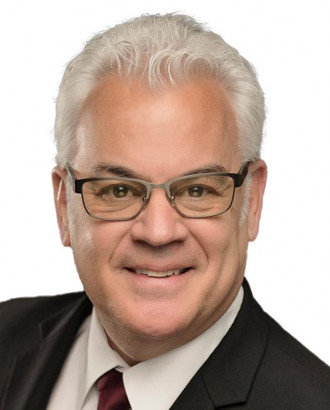 Professional Profile
David Ford is a Consulting Adjuster at Adjusters International/Matrix Business Consulting, a full-service Public Adjusting firm. He has over 30 years of insurance restoration construction experience, specializing in multi-family, construction defect, capital improvement, and ADA compliance.
As a licensed public insurance adjuster and estimator, David has worked on projects for various residential and commercial claims including multi-family, manufacturing, retail, healthcare, custom homes, restaurants, and many other commercial clients all over the country. With such an extensive background in construction, he is as comfortable with a multi-million-dollar complex fire loss as he is with a residential hail claim. Having strong project management skills, putting together a team to help insureds with their complex property damage claims, including loss of revenue, business income and extra expense claims, comes naturally.
The Louisville City Council appointed David to the city board of adjustment in 1991 for 3 years. David was past Vice President of Community Associations Institute, Rocky Mountain Chapter and served on the board of directors for 6 years. He was also co-chair of the Programs and Education committee for 3 years. David is currently the chair of the Membership Committee and member at large on the Colorado Legislative Action Committee for CAI National. David is a member of the National Association of Public Insurance Adjusters and Rocky Mountain Association of Public Insurance Adjusters, holding a Colorado and Arizona Public Adjusters license.
Personal Commitment
David feels strongly that being a public adjuster is being a consumer advocate. His experience and knowledge of the construction process is invaluable to his clients. Building strong trusting relationships with his clients is important to settling his clients claims correctly and fairly.
Public Adjusting Licenses
California State Public Adjuster License #4030298
Colorado State Public Adjuster License #449732
Iowa State Public Adjuster License #17261626
Kansas State Public Adjuster License #17261626
Montana State Public Adjuster License #3000812271
Nebraska State Public Adjuster License #17261626
North Dakota State Public Adjuster License #17261626
Puerto Rico Public Adjuster License #3000255180
Wyoming State Public Adjuster License #425458
Professional Involvement
National Association of Public Insurance Adjusters (NAPIA)
Rocky Mountain Association of Public Insurance Adjusters (RMAPIA)
Community Associations Institute (CAI)