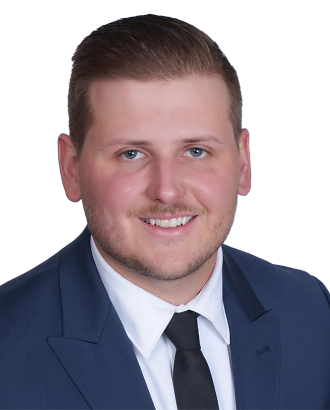 Professional Profile
Garrett Anderson is a highly skilled and dedicated public insurance adjuster at Adjusters International/MBC. He has a strong passion for representing individuals and businesses who have suffered catastrophic losses. He specializes in helping his clients navigate the tough waters of insurance claims. With over eight years of experience in construction and extensive knowledge of insurance and business practices, Garrett has the ideal skillset to support his clients through difficult times.
Garrett's commitment to his clients is unparalleled, and his goal is to ensure that they receive the best service and claim settlements possible. Prior to joining Adjusters International/MBC, he went above and beyond for his clients in the mortgage industry, assisting them in getting loans. His extensive experience in the industry has allowed him to develop a strong track record of high percentages of client success.
Personal Commitment
Garrett firmly believes in the ethical responsibility of insurers to do what is right for their clients. He is driven by a sense of personal and professional commitment to ensuring that disaster survivors receive the advocacy they need following a catastrophe. With a strong team by his side, he is professional and assertive with insurance companies, getting the results his clients deserve for a full recovery. Garrett's expertise, experience, and commitment to his clients make him an invaluable asset to Adjusters International/MBC. He is always willing to go above and beyond to ensure that his clients receive the best possible outcomes in their insurance claims.
Public Adjusting Licenses
Colorado Public Adjuster License #795625
Professional Involvement
National Association of Public Insurance Adjusters (NAPIA)
Rocky Mountain Association of Public Insurance Adjusters (RMAPIA)