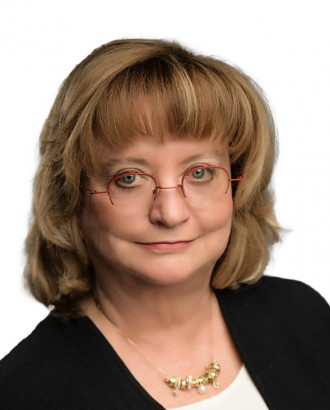 Professional Profile
Jan deLuise is a Principal and Chief Financial Officer of Adjusters International/Matrix Business Consulting, a full-service Public Adjusting firm. With over 28 years of advocating for the policyholder as a claims adjuster, Jan specializes in business interruption coverage with direct consulting experience in hospitality, multifamily and commercial real estate, manufacturing, retail and governmental industries.
Jan has served many clients, including: Da-Lite Global Product & Manufacturing (Warsaw, IN); Femco Incorporated (McPherson, KS): Scott Pet Products (Tishamingo, OK) Silverlite Trailers (Springfield, OR) Rancho de Chimayo (Chimayo, NM); Movie Palace, Inc. (Casper, WY); Boyer Metal (Flagstaff, AZ); Southeastern Printing Company (Stuart, FL); Pete's Pets (Santa Fe, NM); Tebo Development (Boulder, CO); Lettuce Alone, LLC (Colorado Springs, CO); Garmen Productions (Colorado Springs, CO); Thistle Housing Community (Boulder, CO); Giambrocco Food Service (Denver, CO); Best Western Estes Village (Estes Park, CO); National Park Village (Estes Park, CO); Hoak Media Corp. (Grand Junction, CO); Circuits West Inc. (Longmont, CO); Minnequa Brothers Bowling (Pueblo, CO); American Ski Exchange (Vail, CO); Grand Heritage Hotel/Peaks Resort and Spa (Telluride, CO); Southview Place Towers (Littleton, CO); Marczyk Fine Foods (Denver, CO); Heartwood Athletic Club (Aurora, CO); Hillside Shopping Center (Elkhorn, NE); Kelly Ryan Equipment (Blair, NE); Marcellina Apartments (Crested Butte, CO); Webke Fur & Trading Co. (Eitzen, MN); Bagby Quality Castings (Stockton, MO); Stowaway Storage (Joplin, MO); Excel Industries, Inc. (Hesston, KS); City of Elkhart (Elkhart, IN); Estes Park Mall (Estes Park, CO); Santa Fe Plaza Café (Santa Fe, NM).
Personal Commitment
Jan's background includes having served as mayor of the town of Blue River, Colorado, where she negotiated water retention agreements with the City of Breckenridge and the state water engineer, as well as codified town ordinances. She is past Chair of the Town of Erie's Historic Preservation Advisory Board. In addition to being one of our valued insurance investigators, she continues to serve on the board of directors for several public and private companies, as well as various industry organizations.
Public Adjusting Licenses
Colorado Public Adjuster License #67916
Professional Involvement
National Association of Public Insurance Adjusters (NAPIA)
Rocky Mountain Association of Public Insurance Adjusters (RMAPIA)