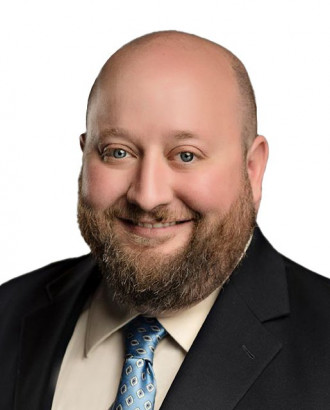 Professional Profile
As a second-generation public adjuster, Kalon deLuise contributes to Adjusters International/Matrix Business Consulting through more than 30 years of first and second-hand experience adjusting claims exclusively for policyholders. A rare trait for a Colorado-based public adjuster, Kalon has developed hands-on experience adjusting flood policies written by FEMA. As a result of this process, he has traveled to Washington, D.C. to negotiate claim settlements on behalf of his clients directly with their members of Congress and executive-level FEMA claims personnel.
As a licensed CPA and public adjuster, Kalon has worked with clients in many industries throughout the United States and internationally, including SAAS providers, financial services, banking, food production, agriculture, healthcare, insurance, heavy manufacturing, big-box retail, casinos, auto dealerships and more. This experience working with everyone in an organization from top-level executives to entry-level employees has given him the ability to assess the effects of a catastrophic loss on all levels of a business. Kalon's strong grasp of statistics and financial analysis enables him to present the true performance of his client's business; a skill that is necessary to accurately present a business interruption loss. Specializing in commercial losses and business interruption claims, he is licensed to practice public adjusting in five states across the region.
Kalon is a member of several professional organizations to help provide his clients with the best possible service. These include the National Association of Public Insurance Adjusters, Rocky Mountain Association of Public Insurance Adjusters, and the American Institute of Certified Public Accountants.
Personal Commitment
As the son of one of the Presidents of the National Association of Public Insurance Adjusters, Kalon has been exposed to the insurance business since he was 5 years old. He began to learn the business at a young age and his unique understanding gives him an edge that helps him pursue his client's best interests. His even hand and calm disposition enable him to establish a strong working relationship with the employees and vendors of the insurance companies in order to ensure that they provide his clients everything to which they are entitled.
Public Adjusting Licenses
Arizona State Public Adjuster License #17111578
California State Public Adjuster License #4030277
Colorado State Public Adjuster License #438363
Indiana State Public Adjuster License #1101445
Iowa State Public Adjuster License #1101445
Kansas State Public Adjuster License #17111578
Nebraska State Public Adjuster License #17111578
North Dakota State Public Adjuster License #17111578
U.S. Virgin Islands Public Adjuster License #3000175920
Utah State Public Adjuster License #682133
Wyoming State Consultant License #332181
Professional Involvement
National Association of Public Insurance Adjusters (NAPIA)
Rocky Mountain Association of Public Insurance Adjusters (RMAPIA)
American Institute of Certified Public Accountants (AICPA)