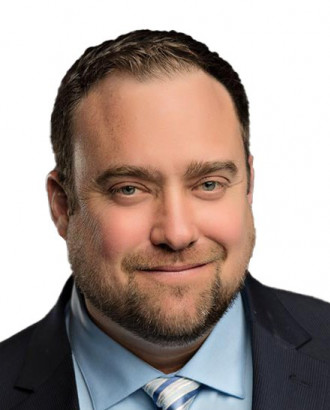 Professional Profile
Michael Stoycheff is an Executive Adjuster at Adjusters International/Matrix Business Consulting. Michael has over 15 years of residential and commercial construction experience with a focus on high-end properties and restoration.
Michael has built single and multi-family structures as well as commercial spaces in Ohio, Florida, and Colorado. In this role, he developed a strong knowledge of the insurance restoration industry and eventually ran two large restoration companies in Colorado. Michael was also an independent insurance adjuster in Florida for many years learning the policies and procedures of dozens of insurance carriers. Michael's unique blend of knowledge and expertise allows him to properly review and adjust insurance claims on as an advocate for his clients.
Personal Commitment
Michael is a member of several professional organizations to help provide his clients with the best possible service. These include the National Association of Public Insurance Adjusters, and he serves on the Board of Directors for Rocky Mountain Association of Public Insurance Adjusters.
Public Adjusting Licenses
Colorado State Public Adjuster License #576407
Iowa State Public Adjusters License #13050776
Kansas State Public Adjuster License #13050776
Montana State Public Adjuster License #3000391661
Utah State Public Adjuster License #684397
Wyoming State Public Adjuster License #425459
Ohio State Public Adjuster License #1382513
California State Public Adjuster License #4030682
National #13050776
Professional Involvement
National Association of Public Insurance Adjusters (NAPIA)
Rocky Mountain Association of Public Insurance Adjusters, Board of Director (RMAPIA)