Overview
This podcast and the corresponding Adjusting Today article titled, "Difference in Conditions Coverage: What It Is and Who Needs It?" is designed to assist any business that needs more protection than supplied by standard property insurance in regards to flood and earthquake perils. Today's expert panelists answer questions regarding terminology, past and present changes in coverage, and what types of businesses need this type of coverage. This roundtable ends with additional important thoughts and real life examples of DIC policies.
Panelists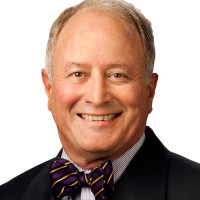 R. Scott deLuise, CCIM, CPPA, SPPA
Chairman and President
Scott deLuise has been a licensed public adjuster representing policyholders exclusively for thirty years, acting as lead adjuster and manager for public adjusting teams on large, complex losses all over the country. He organized the first Adjusters International/FEMA loss consulting engagement after Hurricane Andrew in 1992 and has been involved in disaster recovery consulting since that time. Scott is also a commercial real estate broker and developer since 1975. Scott's nationwide reputation and contacts in the commercial insurance and real estate marketplaces makes him an extremely valuable trusted advisor to real estate owners, syndicators, and Real Estate Investment Trust advisors.
Scott has represented hundreds of clients across the US, in Mexico and Canada, including City of Wichita, KS, Wichita Airport Authority, Denver Housing Authority, Colorado housing Finance Authority, Bowling Green, KY Airport Authority, Grand Island, NE Airport Authority, Da-Lite Screen Company, (Warsaw, IN), Volunteers of America Colorado, Phil Long Ford Colorado, Jensen Aero Colorado, Mayo Aviation Colorado, Peak National Bank (Lakewood, CO), Vail Run Resort, Vail Spa Condominiums, Chambertin Vail Condominiums, McCoy Peak Vail, Aspen Alps Aspen (2 losses), The Peaks Telluride, Tebo Development Boulder (numerous losses), Excel Industries (Hesston, KS), Kelly Ryan Equipment Co. (Blair, NE), Co-Line Manufacturing (Lynnville, IA), Trump Organization, Los Angeles.
A licensed instrument rated pilot since 1972, Scott uses his airplane as a tool to better serve his clients throughout the western United States.
Scott has been featured as an expert panelist on Adjusters International's Property Insurance Roundtable podcast in the episode titled, "Differences in Conditions Coverage."

James R. Mahurin
Risk Management Consultant and member of the Society of Risk Management Consultants
Self-employed Risk Management and Insurance consultant providing fee-for-service assistance to the insurance buyer. Perform risk management studies, independent evaluations of commercial insurance programs, conduct competitive proposal/bid process and self-insurance feasibility studies. Work experience includes projects in approximately twenty states. Litigation support and expert witness services to law firms began following the Daubert decision in 1993. This work split is approximately fifty/fifty between plaintiff and defense. Litigation involvement includes agent custom and practice, flood (including both NFIP and private insurance), property, crime, liability, employee benefits, property leases, Broad Form Property Damage (BFPD), etc. The BFPD includes both course of construction and construction defects.