CCIMs as Trusted Advisors: Partnering with Public Adjusters to Navigate Commercial Insurance Claims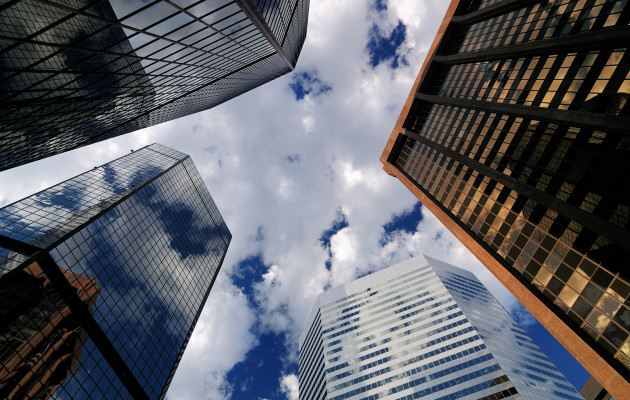 As a Certified Commercial Investment Member (CCIM), you serve as a trusted advisor for your clients when it comes to their commercial real estate needs. Just as your clients would engage a lawyer to enter the courtroom or an accountant to file their taxes, you serve as their expert guide in the real estate space.
Your clients know they can rely on you for a range of services, making you an indispensable advisor. This means that should your client's property be damaged following a disaster, you are also likely to be one of the first people they will call for guidance.
Navigating the complexity of post-disaster recovery can be stressful for your clients. But as a CCIM, you have the opportunity to deliver added value by understanding the challenges your clients may encounter throughout their insurance claim – and knowing exactly who to call to guide them through the process.
Should you receive such a call, it is essential that you feel prepared to assist your client in navigating the intricacies of the property insurance claims process. Developing a relationship with a public adjuster before disaster strikes can ensure you're prepared when you're needed.
Public adjusters are insurance professionals who work solely for the policyholder – not the insurance company – to get the insured a fair and just settlement.
In addition to their knowledge of the insurance industry, some public adjusters may also have expertise in real estate, which can enhance their ability to handle commercial claims. At Adjusters International/MBC, we have adjusters with both the CCIM designation and real estate expertise.
Here are just a few ways an expert public adjuster can provide added value to you and your clients:
Retaining and Repositioning
When your client suffers a property loss due to a disaster such as a hurricane, fire, or winter storm, a public adjuster can advise the property owner on whether retaining or repositioning the damaged property – be it a retail space, work office, or factory facility – would yield the optimal value from their settlement.
For example, a public adjuster may recommend that the property owner retains the damaged property rather than disposing of it. This could be applicable if the property still holds value or can be repaired or restored at a reasonable cost. By retaining the property, owners can avoid the costs associated with replacing the entire asset and potentially recover some of its value through repairs or renovations.
Property owners can also opt to reposition the damaged property as a higher-end building following renovations. Repositioning efforts can include repairs, renovations, or upgrades to make the property more attractive to potential buyers or tenants. By using their settlement to invest in repositioning, owners can enhance the property's value and its income potential.
Reduced Capitalization Rates, Added Value
At Adjusters International/MBC, our public adjusters have assisted in several cases where repositioning helped Certified Commercial Investment Members and their clients reduce their restored property's capitalization rates, thus increasing its value.
One such example included an office complex in Colorado Springs, which was devastated by a fire. Our expert adjusters secured a fair settlement for the property owners and advised them how to allocate insurance funds to reposition the office building, enabling them to get higher-paying tenants after it was rebuilt.
Because the new tenants were paying higher rents, the capitalization rate of the building was reduced, and the office complex's value skyrocketed. The owners were also left with a brand-new space and $2 million in additional value to the property.
Expert Analysis
A public adjuster who is well-versed in commercial real estate and has the skillset and extensive training that come with the CCIM designation can better collaborate with you as a trusted advisor to analyze how to best minimize cap rates and preserve the value of your client's assets.
Our team has collaborated with countless trusted advisors, including Certified Commercial Investment Members, to successfully settle commercial property insurance claims. We're here to work alongside you to provide added value to your clients and help get their businesses back up and running when disaster strikes.
For more information on how you can partner with expert public adjusters at Adjusters International/MBC, visit our website.