Colorado Public Adjusters Secured A Full Settlement For Vail Ski Retail Co.
Retail company American Ski Exchange (ASE) was stocking its inventory of high-end ski clothing, accessories, and rental equipment for the ski season when a fire broke out in a building near its main retail shop in the heart of Vail Village.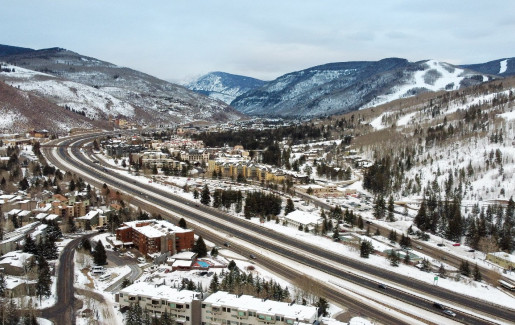 Description
Late one evening in the fall of 2002, a fire broke out in a building near ASE's main retail shop. The fire cause severe smoke damage to the shop and destroyed the inventory, right before the key operating months for the business.
Issues
The insurance company did not understand the seasonality of ASE's business and the potential interruption of sales caused by the smoke damage.
ASE purchased its retail inventory for the season at the spring 2002 ski show. Now it was the fall of 2002, and the availability of new winter sports clothing, accessories, skis, and snowboards was extremely limited.
The owners needed to file a property damage claim that detailed the structural damage and business interruption damage to receive a fair settlement.
Construction access to repair the fire and smoke damage was time-limited by Vail ordinance to the first day the ski lifts were open, allowing a very short permitting, demolition, and reconstruction period.
Solutions Applied
Our Vail public adjusters were on-site right away and rapidly coordinated with the insurance company and its insurance adjuster. Our speed and thoroughness in the claims process helped prevent a devastating loss of income for ASE.
We helped ASE understand the type of commercial insurance coverage they had and pointed out that their policy provided for a seasonal inventory adjustment over and above the policy limits for the lost inventory. Locating and purchasing these goods from around the country allowed ASE to re-stock, at a higher cost, but within policy limits in time for the season.
Our claim adjustment team of public adjusters, building estimators, inventory specialists, and forensic accountants documented all the property damage in detail. We also calculated the business interruption insurance elements to prove the overall damage.
We negotiated a full and fair commercial property damage settlement from the insurance company on behalf of the business owners.
Our public adjusters mobilized local contractors to shift priorities and enable ASE to permit, demo, and repair the premises within the short timeframe necessary to comply with the access limitations of the Town of Vail.
Outcome
By working with the public adjusters from Matrix Business Consulting, the insured business owners were able to secure a full commercial claim settlement. With the recovered funds, they successfully reopened American Ski Exchange in time for the ski season with an almost full inventory of retail and rental goods. They did not lose customers or suffer substantial income loss in a very competitive business.