Public Adjusters for Commercial Flood Damage
A flood can carry more than water damage to your commercial property. Along with property damage, contaminated water can compromise the health of your employees and the effects of a flood can interrupt your business indefinitely if not handled immediately and properly. We can assist you with your flood policy. We navigate your policy, fully evaluate your loss, and prepare a claim to get you the optimum amount to recover.
As the National Weather Service confirms, flooding is a nationwide threat applicable and responsible for $3.5 billion per year in total flood insurance claims. Is your business prepared?
Flooding is unique from other perils because it is not typically covered in your commercial property insurance policy. This means you may have to obtain special coverage with your insurer or work with policies made available through the National Flood Insurance Program, which has its own set of rules. Also, water damage from a flood is an expansive topic that deserves thorough assessment to determine the immediate and the potential property damage, so your business will not suffer any further.
Post-disaster, this could leave you vulnerable to complex policy conditions and oversights that can stall the recovery process, and result in an inadequate flood claim. Running a business and managing a claim can be two full-time jobs. Our public adjusters lift the burden by handling your flood insurance claim. We work on your behalf with all other parties involved. We provide you with the expertise to prepare and support a detailed claim in order to attain the optimum settlement for you.
The Adjusters International Matrix Business Consulting Offices
What To Focus On After Flood Damage
Make sure you fully understand the meaning of each of the following before you move forward. Feel free to reach out to us for a no-cost discussion about your claim.
What is my agent/broker's role?

The insurance company hired a construction estimator. What do I need to know?

Wind Damage vs. Storm Surge vs. Flood. What is covered?

Why is a claim strategy so important?

Am I impacted by coinsurance?

Is a moisture survey necessary?
Property Damage Losses Commercial Claims Recovery Process
Property Damage
Time Element
Life & Safety Issues
Mitigation of Damages
Establish A Preliminary Recovery Plan
Evaluation of Coverages
Valuation Of Damages, Claim Preparation, and Documentation
Negotiations & Settlement
Restoration Of Property & Operations
Industries Our Public Adjusters Have Helped
Client References & Testimonials

Client References

Advanced Energy - Ft. Collins, CO

American Federal Bank - East Grand Forks, MN

C F Gollott & Son Seafood, Inc. - D'Iberville, MS

Cargill, Inc. - Caracas, Venezuela

Carol House Furniture - Valley Park, MO

City of Council Bluffs - Council Bluffs, IA

Hedstrom Concrete Products Co. - Woodbine, IA

Hyde Park Beauty Shop - St. Louis, MO

International Minerals & Chemical Corp. - Esterhazy, Canada

Iowa Methodist Medical Center - Des Moines, IA

Jenner Properties - Grand Forks, ND

Monteleone Tailors - St. Louis, MO

Moorman Manufacturing Co. - Quincy, IL

Quincy Soybean - Quincy, IL

Valcour Printing - Valley Park, MO

Welco - Grand Forks, ND

Testimonials

Your expertise in catastrophic recovery certainly eliminated the need for those at Aldine ISD to spend precious time on dealing with the storm recovery and allowed us to continue using our work time for the benefit of the students in Aldine. The fact that the educational process could continue while the recovery process progressed was a relief for everyone involved.

Keith Clark

Assistant Superintendent of Finance - Aldine Independent School District

I want to take this opportunity to thank you for your efforts in our recent insurance settlement for flood losses. Because of your interpretation of our insurance policy we were able to ultimately recover four times what the insurance
company valued the damage. Your knowledge of the policy, construction, land development and construction costs "won the day" for us.

Donald Peterson

Case Studies

In the dark hours before dawn on January 9, 2018, a sudden burst of torrential rain hit the town of Montecito in Southern California, dumping half an inch of water within five minutes.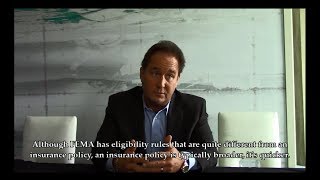 John Marini, President and CEO at Adjusters International discusses how FEMA and an insurance policy work together