Public Adjusters for Homeowners Flood Damage
You may live in an area where flooding seems the least likely possibility. But then it invades your home. Now, with costly property damage, how can you file and negotiate a claim that will get you enough to restore your home?
Once you experience flood damage, you may be overwhelmed with a rush of outside opinions on how to best handle your insurance claim. Our public adjusters are there to allow you to take a step back and make an educated decision.
Are you prepared for the unexpected? Regardless of location or proximity to a floodplain, many homeowners can experience a flood loss. When it comes to flood insurance and flood risk, most people may not realize that it has to be purchased as a separate policy from their homeowners insurance.
What does flood insurance cover? It is different than regular property insurance policies and, because flooding results in damage to multiple homes, the volume of claims can lead to a complicated and stalled insurance claim process with your insurance company. By working with our public adjusters, though, there is no need to wade through any of that. We work with you as partners and advocates to assess, evaluate, and document your damage, and negotiate a maximum claim recovery that will get you the optimum amount you are owed.
The Adjusters International Matrix Business Consulting Offices
What To Focus On After Flood Damage
Make sure you fully understand the meaning of each of the following before you move forward. Feel free to reach out to us for a no-cost discussion about your claim.
How much do I really need to know?

How much of my time will this take?

How can I minimize the emotional toll on my family?

How can I minimize the effect on my work/career?

How large of an advance should I expect?

Is there anyone on my side?

How much time over the next several months will you need to put aside to handle your claim properly? How will all those hours affect your family? Your job?

What is the emotional investment that you will need to commit to the process?

Can you get paid for your time?

Are you entitled to an advance from the insurance company? What is reasonable?

What is your broker or agent's role? Will his/her role be active or passive? When faced with supporting your position or the insurance company's, where will he/she stand?


Are you familiar with the forms/practices below and what their request/issuance is telescoping? Request for a Proof of Loss. Reservation of Rights letter. Request for an Examination Under Oath.

Property Damage Losses Homeowners Claims Recovery Process
Property Damage
Time Element
Life & Safety Issues
Mitigation of Damages
Establish A Preliminary Recovery Plan
Evaluation of Coverages
Valuation Of Damages, Claim Preparation, and Documentation
Negotiations & Settlement
Restoration Of Property & Operations
Homeowners We Have Helped
Client References & Testimonials

Client References

Robin Castellino - Boulder, CO

Testimonials

As soon as we engaged your company, you were able to cut through the bureaucracy and reach the key decision makers. You kept us informed of each twist and turn of your investigation. Within months of your engagement, we had our check in hand. We felt comforted and confident that our situation was given the prompt attention that was needed. I would recommend your services to any in this situation.

Anthony & Barbara Black

Homeowners

Case Studies

For decades, L'Auberge Chez François has been one of the leading restaurants in the metro Washington, D.C., area. Known for its exceptional French cuisine and impressive service, the restaurant is a longtime favorite of Washingtonians celebrating anniversaries, birthdays or other special occasions.

A magnitude 6.8 earthquake, called Nisqually in seismic circles, rocked Seattle, Washington, in 2001 and severely damaged the Starbucks corporate headquarters building.

Super Typhoon Paka, as the storm came to be called, was a 12-hour session of destruction for the island of Guam. Stirring up winds in excess of 200 miles per hour, the tropical cyclone tossed buildings, planes and ships across the island like discarded toys. Among these was the headquarters of Continental Micronesia, a subsidiary of Continental Airlines. The main offices, the marketing buildings and the planes were damaged by the powerful typhoon.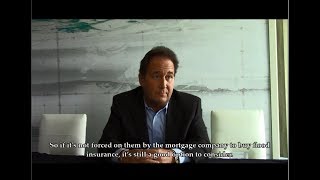 John Marini gives homeowners tips on flood insurance in this video
Assisting policyholders in understanding which types of damages will be covered by normal flood insurance, NFIP and FEMA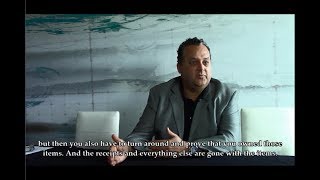 Luis Esteves, Principal and Executive General Adjuster at Jansen/Adjusters International discusses the importance of an accurate homeowner's property inventory
Contact Us
If you're suffering from a homeowner property claim, we can help!
( * ) indicates required field