Adjusters Eat Too
When our insurance professionals aren't busy helping clients to recover from fires, tornadoes and other property disasters, what do they like to do? For many, cooking is a favorite pastime. These public adjusters, administrative and marketing experts enjoy preparing meals and sharing their talents with family and friends. From frying a delicious coconut chicken curry to baking and decorating Valentine's Day cookies, here's a glimpse of our team members cooking up a storm in their kitchens!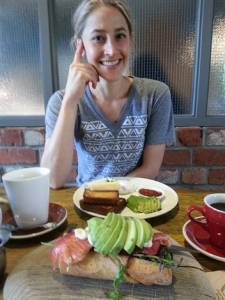 Blair Beneke, Licensed Public Adjuster and Professional Loss Consultant
Blair's favorite recipe is coconut chicken curry which she found in a book.
"I like it mainly because I can make it from my memory and use whatever is in my fridge. It's delicious and versatile. I use many different kinds of meats and veggies and you really can't go wrong. I like it because it tastes like I made something super involved, yet it only took 15 minutes!"
You can find the recipe here.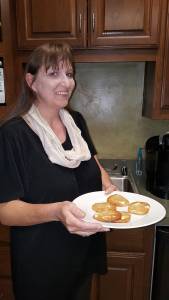 Dawn Cable, Marketing Coordinator and Licensed Public Adjuster
Dawn's loves baking Valentine's Day Cookies from a recipe that she found on Facebook.
"I'm not much of a cook but I like making pretty edibles and I can manage cookies or a basic cake. It makes me feel great knowing that I made something so delicious."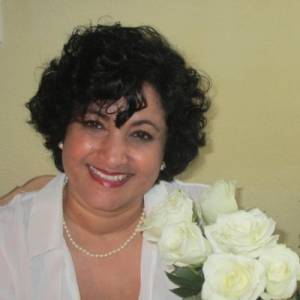 Pramala Mourier, Office Manager
Pramala enjoys preparing Fruit Pavlova, which has been a favorite in her family for generations.
"It's a great light dessert!"
To follow her recipe, make a meringue base filled with cream and a little alcohol, then top it off with strawberries, raspberries and blueberries and some crushed nuts.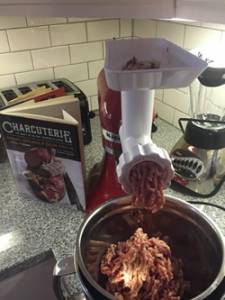 Olivia Antognoli, Licensed Public Insurance Adjuster and Claims Consultant
Olivia's favorite recipe to prepare is homemade breakfast sausage,
"For Christmas, my family gave me a cookbook, 'Charcuterie, The Craft of Salting, Smoking and Curing.' and I am currently 'curing' my way through it. So far I have made breakfast sausage and bacon! Sausage is ridiculously easy to make it turns out and it truly is 100 times better (and healthier) than store bought sausage!"
To make your own sausage, you'll need to cube 3 lbs. of pork shoulder, add fresh minced sage, garlic and ginger and then mix the ingredients together in a meat grinder. Once prepared, the meat blend can be frozen in logs without using casings.
To purchase the book of recipes, visit here.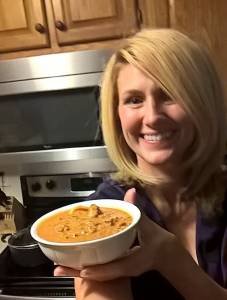 Marjorie Musick, Social Media Specialist at Adjusters International Colorado
Marjorie's favorite recipe to prepare is Creamy Tomato, Sausage and Tortellini Soup.
"On a cold, snowy day, nothing tastes better than a hot bowl of soup! I use a great recipe from the 'Let's Dish Recipes' website. The main ingredients are Italian sausage, tortellini, pasta sauce, beef broth, cream and basil."
You can find the recipe Marjorie uses online here.