Proper Insurance Coverage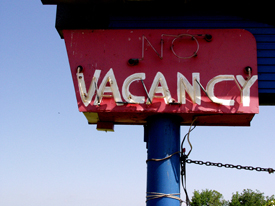 Businesses that suffer damage due to a disaster can take an enormous hit to their customer clientele and their bottom line. Without the proper insurance coverage in place, the disaster could potentially lead to the closing of the business altogether. Although insurance policies are designed to help a business get back on its feet, there are several hidden costs resulting from the event damage that are not covered unless the business has the Extended Period of Indemnity Endorsement in their insurance plan.
The Extended Period of Indemnity Endorsement extends 'the covered loss period beyond the time required to restore the property.' Restoring the physical property takes a certain amount of time, but recovering the business lost during the rebuilding process and in the months thereafter, takes resources. In many cases, additional time beyond what the typical business insurance coverage provides is needed to restore revenues to pre-loss levels.
Making matters worse — after a disaster hits and but before the property is restored and the business re-opens 'the full costs of operation are being absorbed without corresponding income' effecting the bottom line detrimentally. Although it seems as if the business has suffered enough, additional expenses are there to 'kick them while their down,' so to speak.
With the purchase of the Extended Period of Indemnity Endorsement, these additional expenses are covered — whether it is for publicizing the reopening of the business or related to locating and hiring new personnel. When you obtain this coverage, you must choose the period of time that you believe it would take your business to become 100% functional and back to pre-loss revenue. This endorsement provides peace of mind in an otherwise unexpected stressful event. 'The Extended Period of Indemnification Endorsement provides an insured with an otherwise uncollectible reimbursement; that cannot only help a business return to prosperity, but could be decisive to the company's very survival.'
For more about this topic, read our Adjusting Today issue "The Extended Period of Indemnity Endorsement."