Do You Need a Public Adjuster?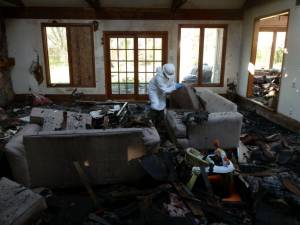 When the unexpected happens, your insurance policy is supposed to help you pick up the pieces.
However, insurance companies may not initially offer you the full amount you're entitled to, and the company will have their own adjusters working for them. Although many people don't realize it, you have the right to hire a public adjuster, and it is their job to advocate for you. The following are some instances in which you may need to hire a public adjuster:
1.) You don't have a thorough understanding of your coverage or your policy.
Insurance policies contain legal terms, clauses, processes and provisions that can all be incredibly complicated, but in order for you to maximize your claim, it's important for you to have a thorough understanding of your policy. If you don't, a public adjuster can help.
2.) Your claim is large or complicated.
When claims are large or complicated, insurance companies will often hire their own adjusters and experts, but they are working on behalf of the insurance company, not you, the insured. Hiring a public adjuster will allow you to have the same resources on your side.
3.) You don't have the time to put into dealing with your claim.
If your home or business has been damaged, you probably have a lot more on your mind than just dealing with your claim, and you are likely busy dealing with your overall recovery. A public adjuster can help you deal with your claim so that you can focus on other things.
These are just a few instances in which you might need an adjuster. Find out if our adjusters can help you get the most out of your claim by contacting us today to schedule your free consultation.
For additional information: