The Benefits of Choosing a Public Adjuster (Part 1)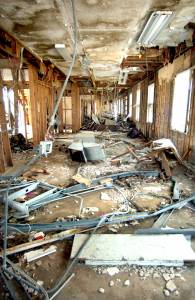 If you've read our blogs previously, then you already know about a few situations when you need a public adjuster on your side. Now that you know when to hire a public adjuster, you need to learn about how it could benefit you. That's why we've come up with the following list of the top benefits of hiring a public adjuster:
1.) Public adjusters are on your side.
The adjusters that the insurance company will send work for the insurance company, with the company's best interest in mind. Unlike insurance adjusters, public adjusters work exclusively for you, the insured.
2.) Only policyholders, attorneys and public adjuster can legally settle claims.
If you need help with your claim, the only people who are legally able to settle the claim for you are attorneys and public adjusters. In fact, the National Association of Public Insurance Adjusters (NAPIA) has a rule that states that its members will not act as contractors or repairmen, because there is an inherent conflict of interest in this. If you want professional help with your claim and you don't want to hire a lawyer, you will need a public adjuster.
3.) Public adjusters have knowledge and experience in estimating property damage.
If you want to make sure that you obtain the best possible settlement, you need an expert of your own on your side – you need a public adjuster.
Check out Part 2 for more insider information!